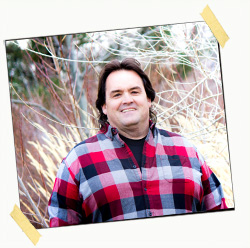 Kirk came to Reno in 1976 from Las Vegas where he was born. During his senior year at Sparks High school, a scout came to talk to his Auto class about going into the heating & air conditioning trade. It was then that Kirk decided this is what he wanted to do.

He graduated from Sparks High in 1983 and then went on to the Universal Technical Institute in Arizona. He graduated from there in 1984. Kirk came back to Reno and went right to work for a prominent heating & air conditioning company for six years. During this time he also trained in the 350 Plumbers & Pipe Fitters Union for four years, graduating in 1988. He then married his wife Anna Arrate in 1989. After leaving that company, Kirk went on to be a service manager for a company in Carson City for five years. One day he came home and said, "If I am going to work this hard I am going to do it for myself." It was then, in 1991, Kirk and his wife Anna started Weakland's Heating & Air Conditioning.

Our company has never hired a sales person because Kirk personally goes out on every bid and meets with the customers to go over their needs. He then returns to do the job or make sure his crew understands how he wants things done. If Kirk does not get to do the job himself, he comes back when it is finished to make sure it is done to his satisfaction. Even though Kirk spends hours in the office, he knows he is best out in the field. Our customers love when the owner himself is there to take care of them. He is on all of our jobs and can often be found with a flashlight in his mouth and a wrench in his hand. Kirk will have his tool pouches on and be turning wrenches until his hands can't hold on to them anymore or his two grandsons can take over. Sometimes Kirk, or Papa as he is known to his grandsons, will bring one of them along on a bid or a late night service call to help teach them the ropes.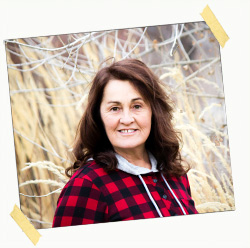 Anna came to Reno in 1968 from Winnemucca, NV. She attended Reno High then went on to work as a seamstress at Washoe Medical Center (Renown) for 7 years. With her love of the outdoors and hard work, she started her own gardening company, "Natures Touch". She continued gardening until 1995. Since then, she has remained dedicated to Weakland's Heating & Air Conditioning. Anna never thought she would like working in an office. Answering the phone and knowing the customers just by their voice has made her love the office. Anna enjoys spending time catching up with the customers and some people call just to see how the girls in the office are. We have customers that have been with us since we opened our doors and have become like family to us. Not only is Anna in the office, but she loves to work on the job next to her husband. Whether it is helping clean a furnace or air conditioner, install equipment, scrape swamp coolers, run tools or just sit and talk with the customer this is what she truly loves.

Their daughter Shannon graduated from Galena High School in 2000 and has been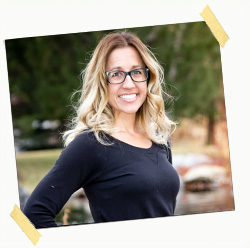 working for the company since 1997. Shannon attended UNR and TMCC. She was married in 2004 and has since had two little boys who are junior HVAC service technicians in training. Shannon is the office manager of Weakland's Heating & Air Conditioning. Shannon's day is split between scheduling appointments, crunching numbers, and chasing one or both of her boys around the office. Shannon works on every bid and deals with each and every customer to make sure all of their needs have been met.

At Weakland's Heating & Air Conditioning, you will always talk to family. We don't have any special sales people or dispatchers so whether it's today or next year you will still be talking to the same girls on the phone and greeted by the same guys at your door. We always want to make sure all of our customers are taken care of when they need us the most. That is why all after hours calls are directed straight to Anna's personal cell phone. All calls are returned within fifteen minutes to make sure you are getting help when you need it the most. Together Kirk, Anna & Shannon make Weakland's Heating & Air Conditioning what it is. Their loyalty and dedication to their customers is what keeps their customers coming back.